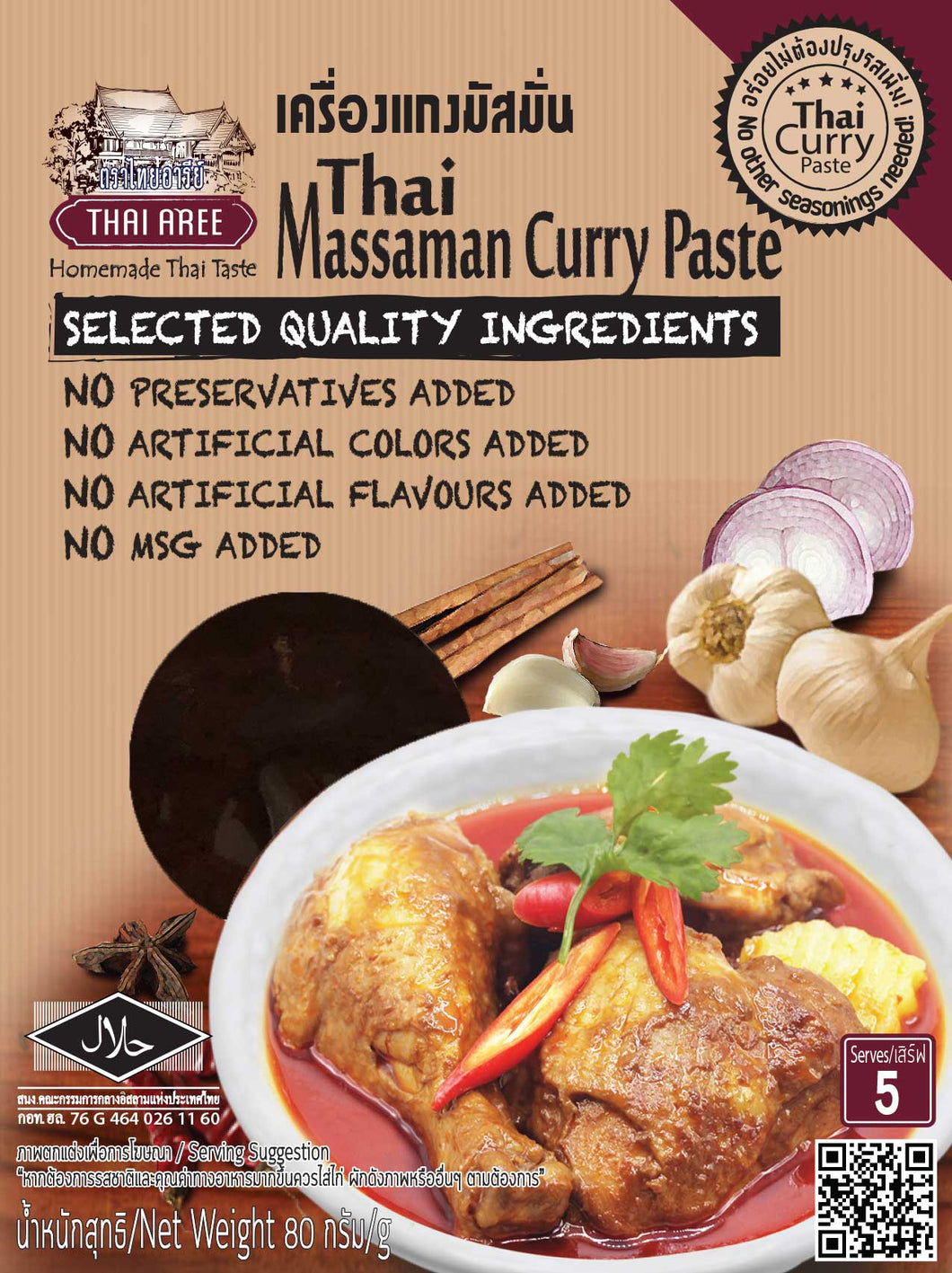 Massaman Curry Paste
Regular price 75.00 ฿ Sale
The story of Massaman Curry
Thai Massaman is a Thai dish accented by an  Indian flair. It is also known by Thai people and Thai food lovers all
over the world as "Gang Massaman "The perfect combination of chili paste, various Thai spices, potatoes, peanuts,
coconut milk, chicken or any choices of your favorite meats,  has made Thai Massaman one of the most flavorful
dish on the menu. Thai Massaman is one of the most popular dishes recognized by Thai food lovers all over the world.
INGREDIENTS : Thai Massaman Curry Paste 80 g.
NET WEIGHT : Sachet 80 g. (2.82 oz.)